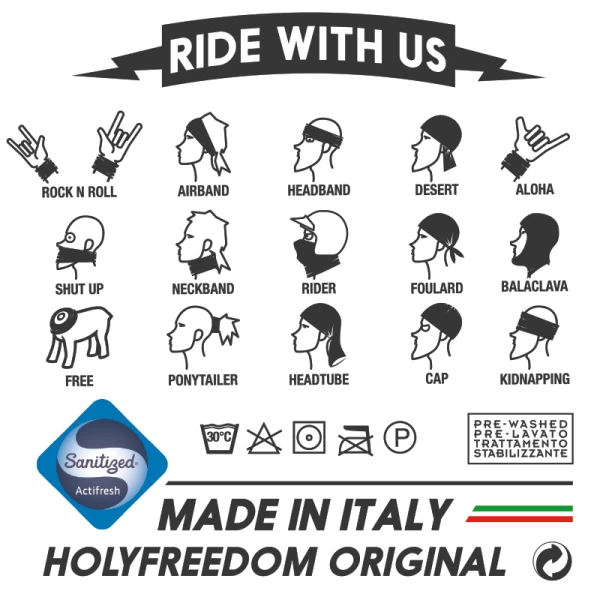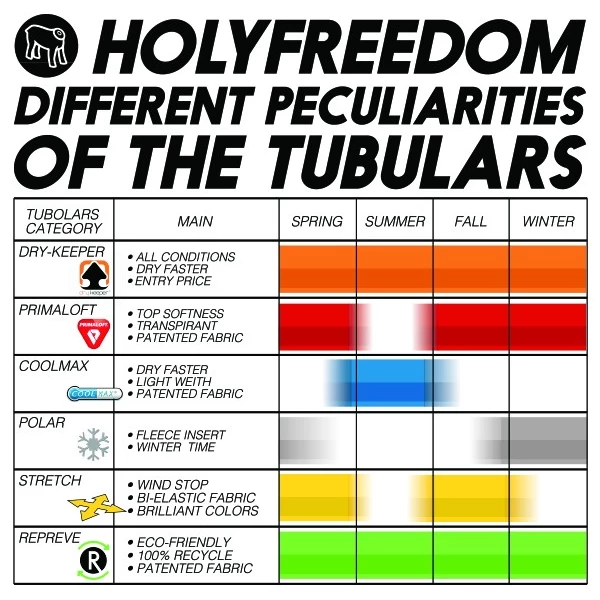 MULTI FUNCTION TUBULAR - NAVAHO
Multifunctional tubular bandana in Drykeeper fabric
NAVAHO
__________________________________________
It can be worn in multiple ways such as: Bandana, balaclava, neck warmer, balaclava and headband.
Tubular fabric without any seams so as not to cause discomfort and guarantee elasticity and multifunctionality.
Ideal for all sports: Motorcycling, running, tennis, cycling, beach volleyball, skiing, snowboarding, climbing, rock
The tubular has a circumference of 46 CM.
Thanks to the characteristics of the fabric it is extremely comfortable to put on and take off when worn.
Multifunctional tubular bandana in Drykeeper fabric
You can learn more about the qualities of the fiber used in the fabric, by consulting directly the link Drykeeper®
It benefits from a hygienic Sanitized® treatment that protects against the formation of fungi and algae, reduces dust mites and odors and provides long-lasting material protection to polymers and paints, and many others.
You can learn more about the qualities of this treatment by directly consulting the link: Sanitized®
Italian product with antibacterial treatment
Original HolyFreedom® graphics
You might also be interested in....